Agricultural Rubber Matting Catalog
Animal care is highly valued by us and is shown in our products. That is why we offer several types of rubber mats for agricultural uses. Some of our mats are specifically designed for these purposes, providing your animals with a safe and comfortable space. We can even offer solutions for reducing emissions. Our rubber products are made from upcycled materials, realizing CO2 savings.
"A HAPPY ANIMAL IS A HAPPY CUSTOMER!"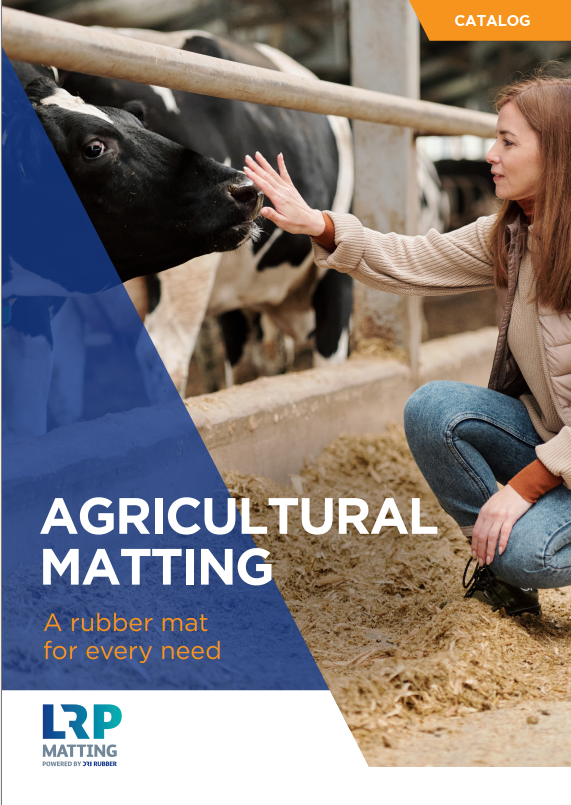 LRP Matting is a division of DRI Rubber, the global leader in reprocessed- and fiber reinforced rubber compounds and products.