DRI Rubber is the trusted leader in compounds for use in material handling applications, servicing the global market. We contribute to our clients' success by delivering consistent, high-quality product all the time!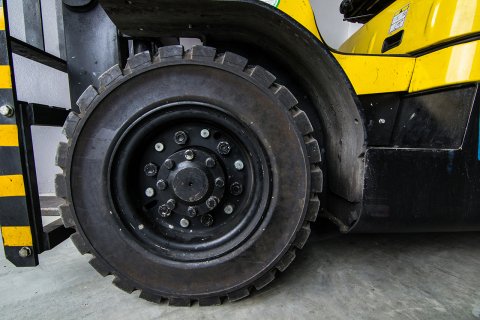 SOLID TIRES
FRC® demonstrates unmatched performance in the solid tire industry and ensures consistency in quality. We are supplying Tier 1 companies.
Our services include compound development, tire building engineering and process optimization for our customers.
We offer various types of masterbatches and preforms for eco, standard and premium solid tire ranges as well as cure-on tires.
CONVEYOR BELTS
We offer high volume of off-spec and reprocessed compounds ensuring cost reduction and uninterrupted supply for large conveyor belt manufacturers.
RUBBER TRACKS
Our reprocessed compounds are high quality, durable materials for rubber track recovering and repairs.