PRIVATE LABEL & OEM-PROJECTS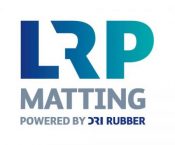 LRP Matting is also specialized in private label/ Original Equipment Manufacturing (OEM-) Projects. Not only are we able to assist in creating a more efficient production process, but we can also help ease your supply chain management. You don't have to carry the costs, we do the job for you!
Comply to your needs
We have earned our market position by continuously adapting to changing markets, innovations and environmental challenges. We can easily comply to your needs and specifications and are known for our transparency and compliance, whether it's about pricing, testing results, supply chain or processing.
Together with DRI Rubber
LRP Matting is a division of DRI Rubber. By working together with the global leader in reprocessed and fiber reinforced rubber compounds, we can provide you with the better alternative for using raw materials. By doing so, we are able to reduce the environmental footprint of the industry in the process.
Our clients value us for our:
REACH-compliance
Surety of supply
Innovative solutions
Consistent & high-performing products
Focus on circularity & environmental care
GET THE JOB DONE!