As a proven leader in cost effective, high performance materials we contribute to the reliability and sustainability of our customers products in the mining industry. We continuously push ourselves to develop out-of-the box alternatives for high cost materials.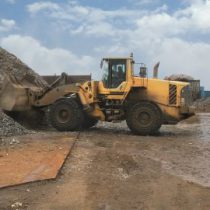 SUPER SOLID TIRES
FRC® demonstrates unmatched performance in the solid tire industry and ensures consistency in quality. We are supplying Tier 1 companies.
Our services include compound development, tire building engineering and process optimization for our customers.
We offer special grades for super solid tires (> 15 inch) reducing heat build-up and improving impact resistance and durability.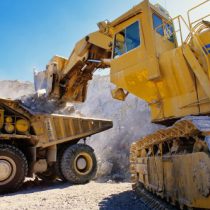 WEAR PROTECTION
DRI Rubber develops reinforced and metal-bonding material for liners, bucket guards and rubber fenders in mining applications. It improves the wear resistance, therefore boosting the lifetime of the equipment.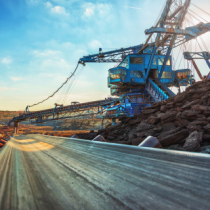 CONVEYOR BELTS & SKIRTING
We offer high volume of off-spec and reprocessed compounds ensuring cost reduction and uninterrupted supply for large conveyor belt manufacturers.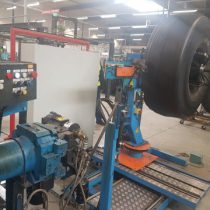 TIRE REPAIR AND RETREAD
We offer cost effective compounds with high abrasion resistance for tire repair and retread for low-speed application.