History
Unique expertise established over generations
DRI Rubber originally started in 1948. Since then, three generations of the De Ruijter family have developed our organization from a local trader in leather and rubber scrap, into a worldwide known innovator of reprocessed rubber compounds. DRI Rubber has the unique capability to upcycle unvulcanized rubber waste into high performance materials for various applications, always maintaining a strong focus on finding rubber waste solutions for the global tire and rubber industry. 
1948 ~
Company established by the De Ruijter brothers, dealing in scrap from the shoe-industry.
1974 ~
The second generation takes over the company and establishes rubber scrap business.
1989 ~
DRI Rubber B.V. established for reprocessing for reprocessing rubber compounds from the tire industry.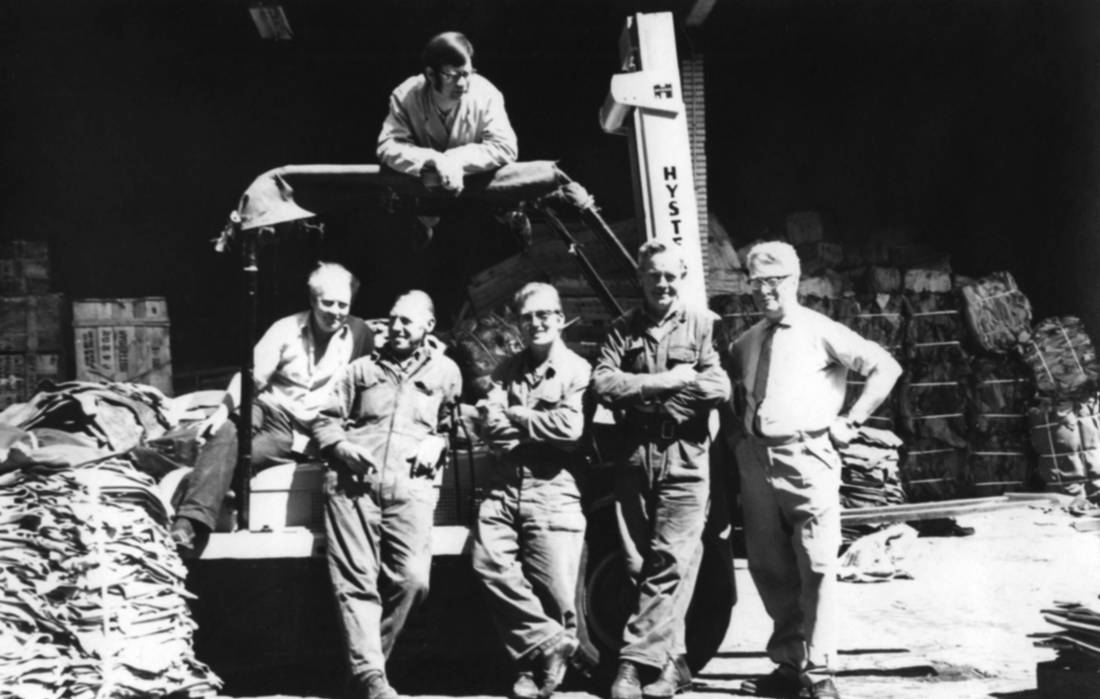 1989 ~
Introduction of the first fiber reinforced rubber compound (FRC®), Chopped & Baled semi-finished material.
1994 ~
Eastern-European office established.
1995 ~
Official opening of the USA-office in Coldwater, OH.
1996 ~
Introducion of FRC® Preforms, for the solid tire industry.
2000 ~
Official introduction of the injection moulding grades for FRC®.
2019 ~
Acquisition of Linear Rubber Products, manufacturer of rubber matting.
2020 ~
Introduction of new circular rubber compound product portfolio: Sustacom®.
DRI Rubber has earned its position as an industry leader by continuously adapting to changing markets and environmental challenges, while continuing to provide innovative solutions to all our  suppliers and customers.