DRI RUBBER IS THE GLOBAL LEADER IN REPROCESSED RUBBER COMPOUNDS AND THE NO. 1 PRODUCER OF FIBER REINFORCED RUBBER COMPOUNDS (FRC®).
With optimal consistency, surety of supply, and efficient production, we are able to provide high-quality, sustainable, and cost-effective solutions for a variety of rubber parts manufacturers worldwide. Our global presence, industry experience, innovation, and flexible approach makes
DRI Rubber the authority on reprocessed rubber compounds.
DRI RUBBER IS A RESPECTED AND
EXPERIENCED GLOBAL LEADER
NEWS & PRESS RELEASES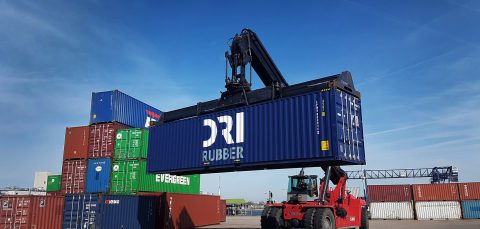 1 November 2018
Last October 2017 we proudly announced the launch of our renewed corporate identity as part of the ongoing progression of our company's brand. Over the past 70 years, our business has evolved and grown, and we feel it was time for our company's brand to reflect those changes!